The company and the Sponholz brand was founded by the brothers Florian and Niklas Sponholz. Both brothers completed their mechanical engineering studies in Berlin with a focus on modern manufacturing technologies. In addition to their studies, both have been intensively involved in wooden boat building and the restoration of classic yachts since their early youth. The liveliness and beauty of the sustainable material wood in all its facets led to the idea to apply the knowledge from the mechanical engineering studies to the processing of this uniquely beautiful material. In 2016, the brothers designed and developed a large computer-controlled milling machine for processing wood-based materials. With this it was now also possible to mill any complex shapes, e.g. wash basins, out of a solid wood block. The most important cornerstone for the foundation was laid. In addition to the manufacture of wooden washbasins, the range was continuously expanded so that tables and vanity tops were soon available. The small family business grew quickly and the first employees were hired. An important step was the subsequent implementation of our own online shop. The first complex washbasin models were designed and made of wood and steel. In addition to table tops and washbasins, Sponholz now also offers a wide range of custom-made frames, wall boards, cutting boards and much more. Each piece of furniture is only made to measure after the customer has ordered it.
The focus is on working in harmony with nature, sustainable use of wood as a resource and environmentally friendly production methods. Therefore, only German oak is used for regional production in Berlin Brandenburg. Instead of cheaply glued panels, Sponholz only makes high-quality, solid wood products from as few individual wooden planks as possible.
"We love our work and have specialized entirely in oak. Above all, it is important to us to work in harmony with nature and at the same time to be able to offer customized solutions for our customers. "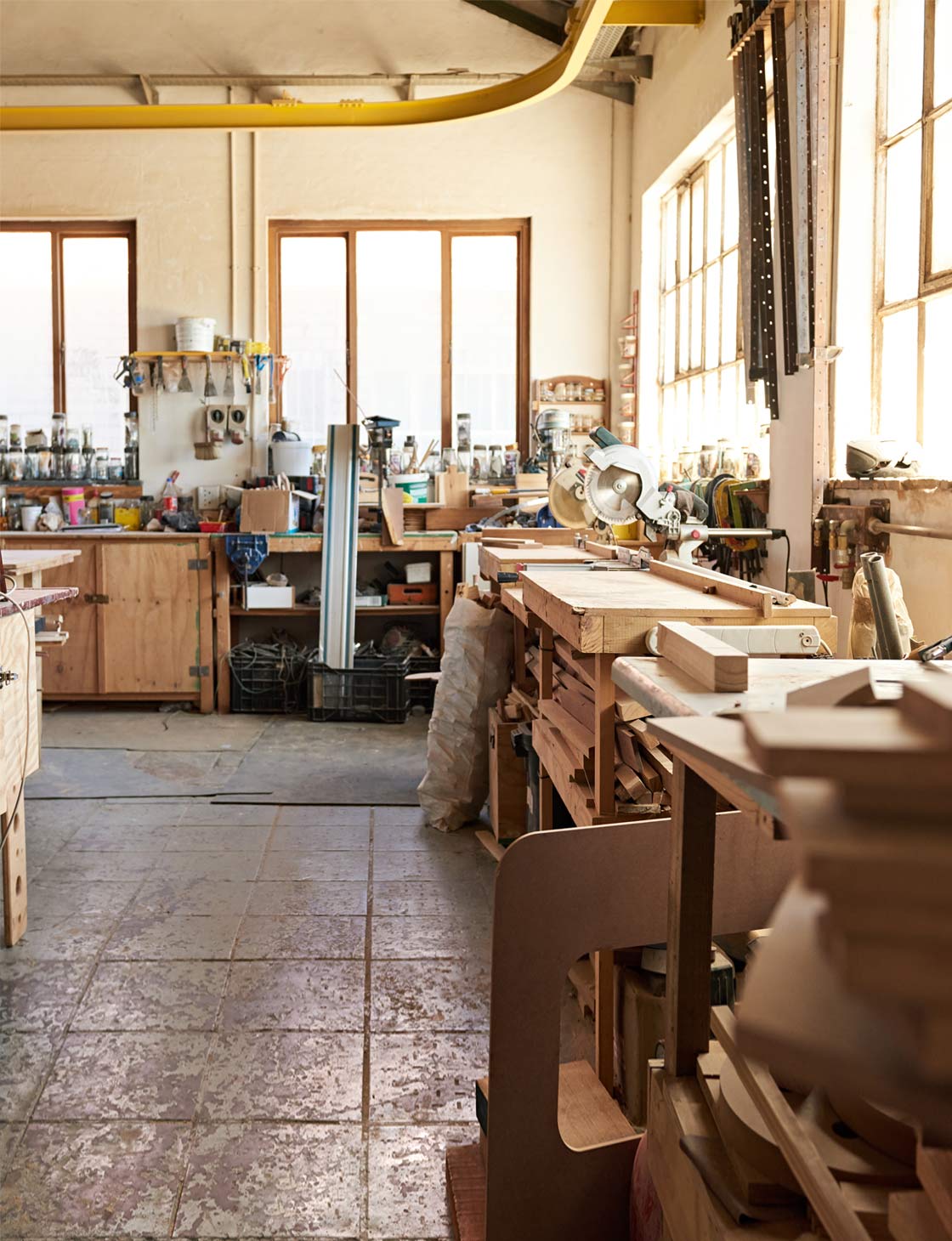 In the future we want to become even more transparent and sustainable. This assumes that we make our manufacturing process even clearer in order to be able to bring it closer to our customers. We want each of our customers to have the opportunity to understand where the wood comes from, how and where it is processed and who has contributed to its production. The move to our new production site in Brandenburg in the coming year will open up many new opportunities for us in this regard. On site, we can provide even more insights into production, have the opportunity to visualize the manufacturing process and a showroom is also being planned for our new location. Even if we want to and will continue to be an online-based shop, it will soon be possible for our customers to receive individual and personal advice on site. It is our goal that our customers can experience our claim and its daily implementation first hand, that they understand and get to know the story behind their new, unique piece of furniture.